Like all agricultural production, viticulture is preparing for a warmer, drier climate, as well as the consequences that this will have on the life of the vine. Recording the date of the harvest for centuries has made it possible to observe the first impacts of climate change in agriculture. The LACCAVE research project led by INRA has broadened the vision of the impact of climate change on vines and wine. The advance of the harvest date is part of the published results.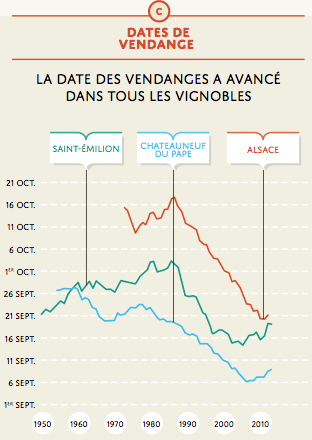 Figure: Evolution of the harvest date between 1950 and 2010 for 3 French vineyards (source: LACCAVE)
In addition to the advance of the harvest date, the other notable effect of the increase in temperatures is the increase in area where the vine will potentially be able to grow. In France, in 2050, apart from the Alpine arc, all regions are likely to host vineyards.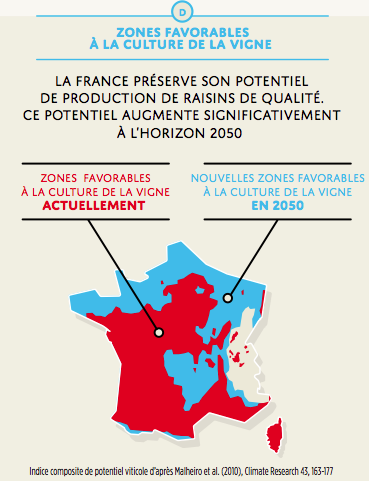 Figure: Evolution of favorable areas for vines between 1950 and 2010 for 3 French vineyards (source: LACCAVE)