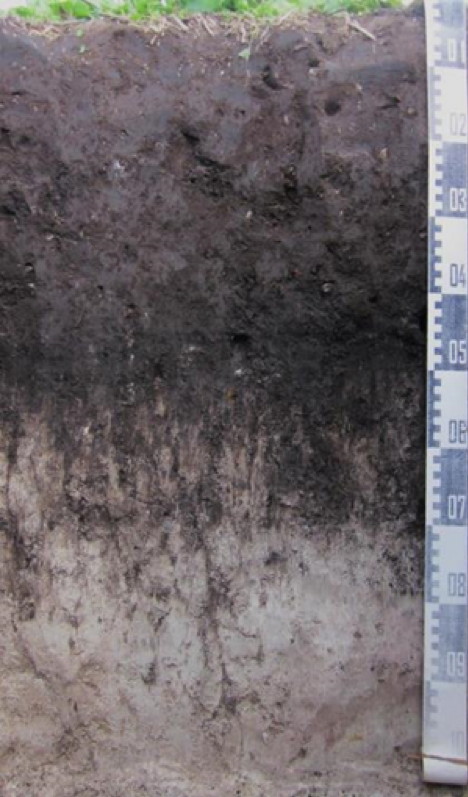 Humus is made up to 50 % out of carbon, which comes from the carbon dioxide in the air. By increasing the humus content of the soil, the atmosphere is therefore relieved of the greenhouse gas carbon dioxide. This can be a contribution to climate protection if it is possible to store more humus than before.
Humus also has a positive influence on a number of soil properties such as water retention capacity and soil fertility in general. Humus is therefore a commodity that must be preserved and propagated.
(…)
For humus formation, sufficient plant remains in the form of roots, stubble, straw or leaves are necessary, which are not harvested but remain on the field as residues. These not only lead to more humus, but also benefit all soil organisms, since 99 percent of all soil organisms feed on these plant residues. The build-up and breakdown of humus in the soil is therefore a natural process that cannot be stopped. Humus build-up can also be promoted, for example by growing catch crops in winter, which are undercut in spring.
(…)
Source:
https://www.bmel.de/DE/Landwirtschaft/Pflanzenbau/Boden/_Texte/HumusaufbaufuerdenKlimaschutz.html