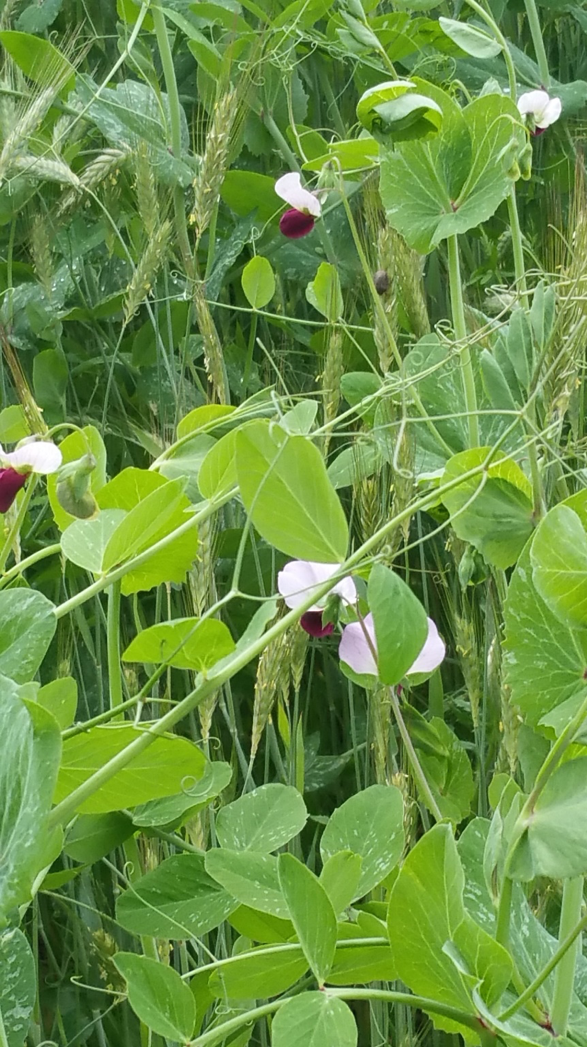 For crop rotation reasons, cereal-legume mixtures are more important in organic farming than in conventional crop production and are characterised by good yield security and stability. However, mixtures are also gaining in importance in conventional farming for reasons of climate adaptation. To a certain extent, negative weather influences on the yield for one crop can be compensated by the mixture partner.
Mixtures are increasingly being grown in cash crop farming, as an alternative to pure grain legume sowing and in fodder production for whole plant silage (GPS).
Compared to maize, cereal-legume mixtures have lower demands on production technology, a significantly lower cultivation risk and - with relatively high energy concentrations - lower requirements for crop rotation. In particular, summer mixed cereals are of great importance in milk production and on cattle fattening farms. Mixtures from winter crops are cultivated as a winter catch crop and in recent years increasingly for grain production.
(...) Due to the different or non-standardisable composition of the crop, marketing in the cash crop sector is only possible in close cooperation with market partners and often only with price reductions. The subsequent separation of the leguminose-cereal mixture is technically possible, but has so far been too costly for the trade. (…)
Weed control
Blind harrow in the pre-emergence period is recommended because of the somewhat deeper seed placement. For peas in a mixture, it is usually not recommended to start harrowing from the three-leaf stage of the grain. It should only be carried out on suitably developed legume plants. More intensive mechanical weed control, including hoeing, plays a subordinate role in mixture cultivation, as the stands are usually very dense due to the legume partner and thus supress weeds sufficiently.
Diseases
One of the main advantages in batch cultivation is a low susceptibility to fungal diseases.
Special features
Cereal-legume mixtures are still very popular and widespread in organic farming. The compensatory effect against weather fluctuations plays an important role. Furthermore, the following aspects are to be emphasized:
Unproblematic cultivation
High yield security, also in comparison to the pure cultivation of grain legumes
Nitrogen synthesis capacity
Alternative to maize: legume mixture with undersowing of clover grass
Source:
https://www.oekolandbau.de/landwirtschaft/pflanze/spezieller-pflanzenbau/koernerleguminosen/getreide-leguminosengemenge/