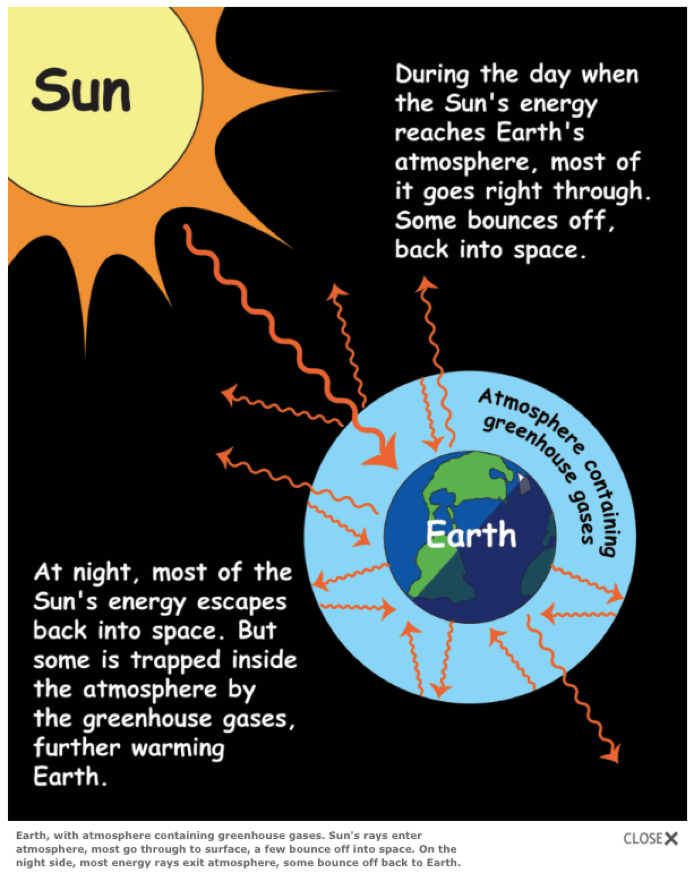 The greenhouse effect is a natural phenomenon and is beneficial for us. Certain gases in the atmosphere retain part of the thermal radiation emitted by the Earth's surface after being heated by the sun, this maintains the planet's temperature at a level suitable for the development of life.
Human action, however, has increased the presence of these gases in the atmosphere — mainly, carbon dioxide and methane —, causing them to retain more heat and to increase the temperature on the planet. This is what we know as global warming.
CONSEQUENCES OF THE GREENHOUSE EFFECT
The increase in the average temperature on Earth is changing living conditions on the planet. Let's find out about the main consequences of this phenomenon:
Thawing of glacial masses
Flooding of islands and coastal cities
Hurricanes will be more devastating
Migration of species
Desertification of fertile areas
Impact on agriculture and livestock.
CONSEQUENCES OF THE GREENHOUSE EFFECT ON HUMAN HEALTH
The greenhouse effect is also directly affecting human health through:
Food shortages
The spread of diseases and pandemics
Source: https://www.iberdrola.com/environment/greenhouse-effects-consequences-and-impacts
https://www.concienciaeco.com/2012/04/09/que-es-el-efecto-invernadero/