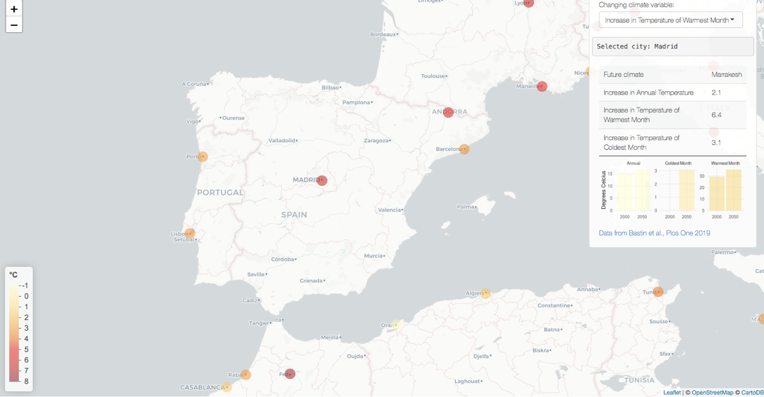 According to the study, published in the scientific journal Plos One, 77% of the world's cities will experience serious climate change over the next 30 years.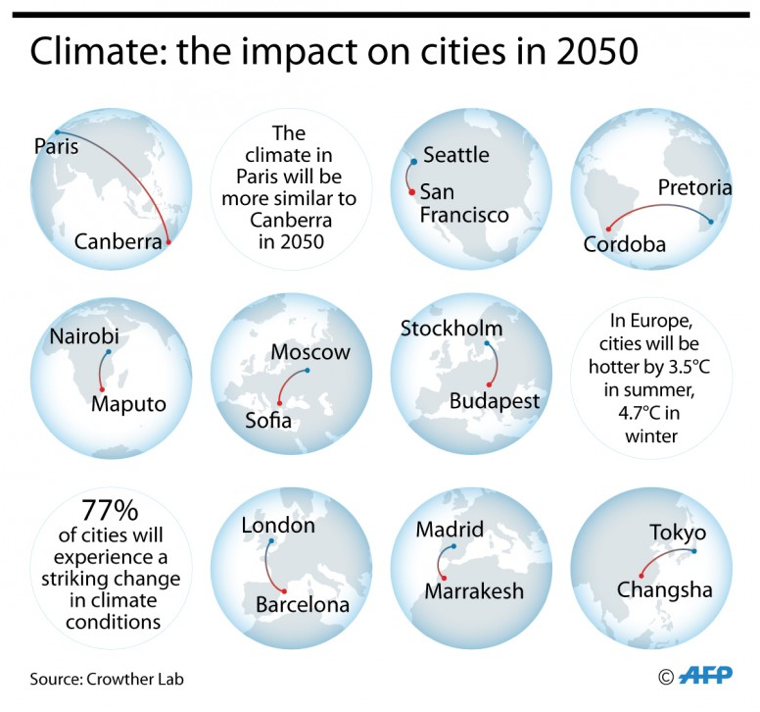 In practical terms, this means that the climate of cities in the northern hemisphere will be similar to that of cities around 620 miles (1,000 km) further south, with Edinburgh heating up to Paris temperatures by 2050, London being as hot as Barcelona and St Petersburg being as warm as Sofia in Bulgaria.
To display these findings by Zürich Technical University, Switzerland's Crowther Labcreated a global data map that looks at 520 cities, predicting what a their climates will be in 2050 by comparing them to the current climate in a different city.
"If carbon emissions remain unabated, the Earth will be 1.5 degrees warmer by 2100 and the costs of climate change under a business as usual scenario will exceed $12 trillion by 2050," say researchers, warning that there remain only 11 years until the climate reaches the point of no return.
Spain experienced record-breaking temperatures this summer.
Madrid summer temperatures to increase by 6.4 degrees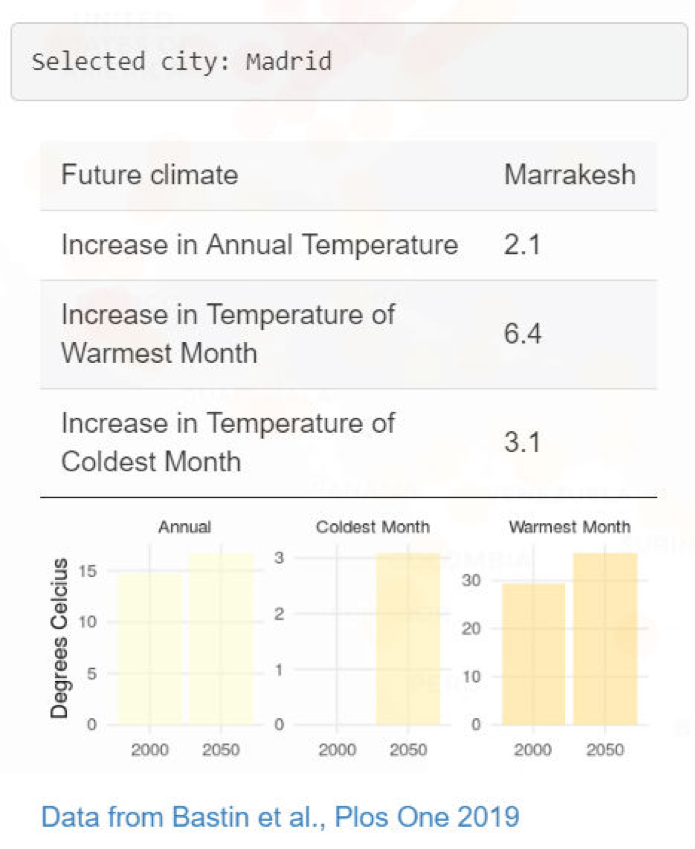 By 2050, the hottest temperature in the warmest month in Madrid is likely to increase by 6.4 degrees, with an annual change of 2.1 degrees; a similar climate to the present-day Morrocan cities of Fez or Maarrakesh.
These Moroccan cities climate resembles that of Andalusia. Located north east of the Atlas Mountains, Fez experiences hot, dry Mediterranean summers, although it does get cooler and wetter during winter, with temperatures dropping to around 11 degrees. 
Source:
https://hooge104.shinyapps.io/futurecitiesapp/
https://crowtherlab.pageflow.io/cities-of-the-future-visualizing-climate-change-to-inspire-action#213121